Send in your existing ammonia analysis equipment and we'll send you a new Ammonia & Nitrate Analyzer for 15% off!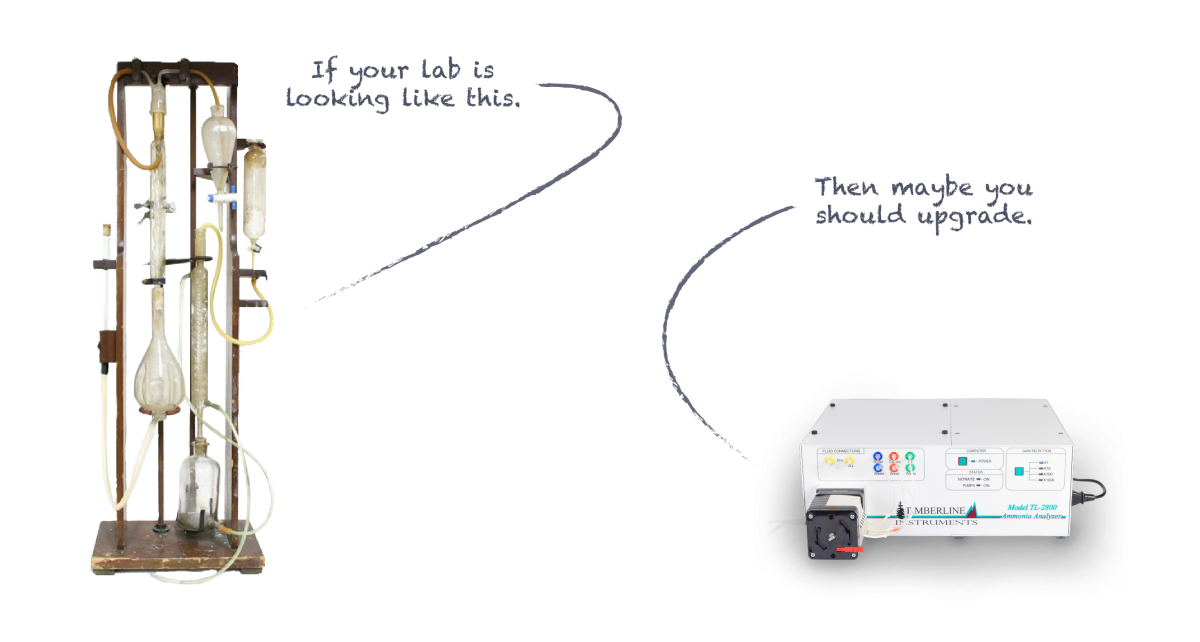 Why switch to a new system?
< Hear from people who own our instrument >
Let's do it!
Follow the link below to request a quote too tailor our instruments specifically to your laboratory needs.
Let's talk about it!
We are here to talk. Call us at 800.777.5996 or email us at info@timberlineinstruments.com!
Ask Us
We are here for any questions you have